The applicant will be required to:
The NSCA will require to receive an original transcription of the applicant's diploma/degree directly from the awarding institution.


Our mission is to strive
to improve the
overall foot healthcare
to the public by
focussing on preventing, diagnosing and treating conditions associated with the foot, as well as to facilitate the delivery of knowledge of foot healthcare in a safe and professional manner.



Nova Scotia Chiropody Association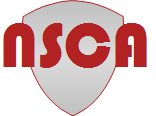 How to become a member
Individuals wishing to join the NSCA will be required to complete a
Membership Application Form
and submit either by email or mail to The President of NSCA.